Las Ventanas de Dios ™

(Windows of God pendants)
Deborah closes her studio for the summer months of June, July and August. She may have some of the items on this website in stock, so feel free to send an order if you wish. She will get in touch with you. However, her stock is very low. She spends the summer re casting and stocking for the months of Sept. through May.
Inspired by a family road trip thru the Southwest in 1999, these cast pendants are designed from the images of windows found in mosques, missions, churches and cathedrals. These truly reflect one's own spiritual, religious, and design tastes.
Made from sterling silver, they all have been admired and worn with genuine affection.
A beautiful semi-precious stone adorns and compliments each creation.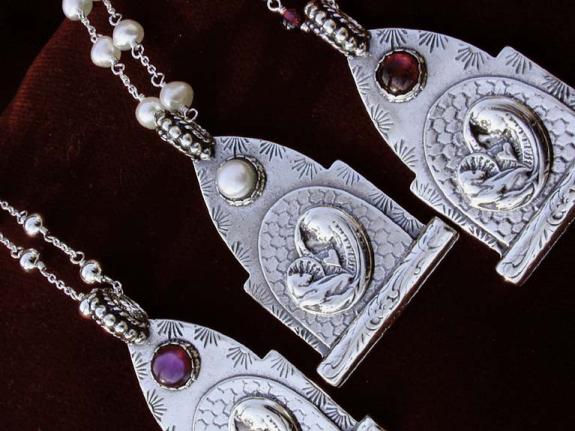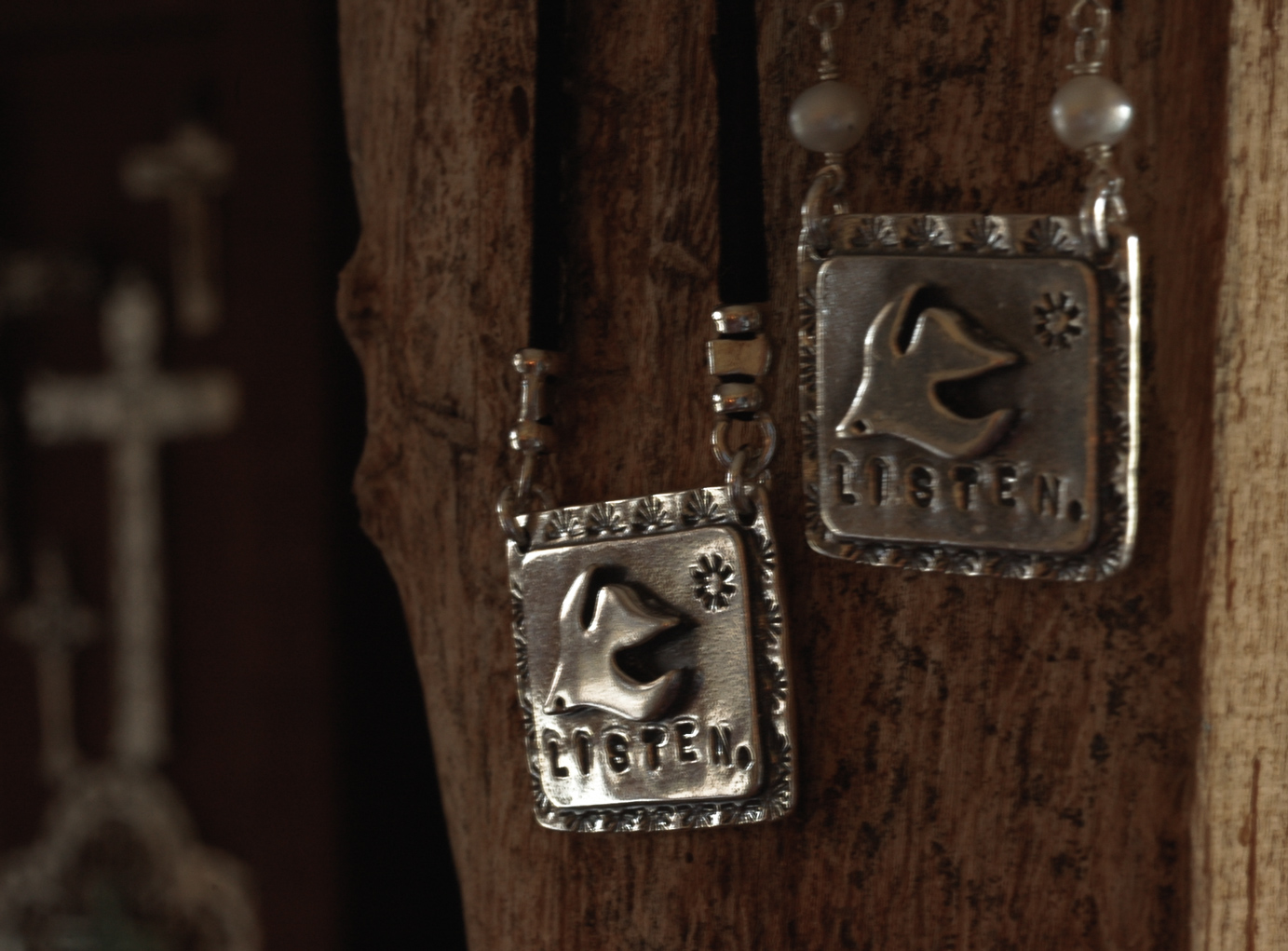 Display these unique works of art with a hand-made beaded sterling necklace.
E-mail: alcalas@swbell.net
Please email for details about unique, one-of-a-kind pendants.
All photography on this website © 2012 Thomas Alcalá
Last Update May 21, 2012
---